Hola, antes de contactarnos por teléfono, tómese el tiempo para leer este artículo.
Hemos notado que los clientes no se toman el tiempo de leer nuestro sitio web, que es muy explícito sobre cualquier pregunta que pueda tener.
Para ello hay a su disposición un
FAQ
. Si no puede encontrar la respuesta entonces y solo si, por favor no dude en contactarnos.
No siempre estamos detrás de las pantallas de nuestros ordenadores y nuestro Smartphone no está injertado en nuestra mano.
De hecho, nuestro trabajo no se limita al alquiler de alojamientos, está el mantenimiento de estos, el mantenimiento de la propiedad de 9 hectáreas (jardines, piscina, pero también nuestra disponibilidad con respecto a nuestros clientes en el sitio para el cual dedicamos tiempo a explicar las diversas rutas y actividades para realizar en nuestra hermosa región.
Otro punto importante, la nueva moda es enviar correos electrónicos y cuando dedicamos tiempo a responder todas sus preguntas, ni siquiera recibimos una respuesta.
¡No olvides que no somos Amazon, no podemos permitirnos un Call Center en India, Rumania, Latinoamérica o Marruecos pagado con tirachinas!
Acabamos de dedicar unos diez minutos a responder a todas sus preguntas de forma personalizada, lo mínimo en nuestra opinión sería enviarnos un mensaje de agradecimiento por tomarse el tiempo de responder a sus preguntas aunque la respuesta no sea satisfactoria. .
Imagínense que no son los únicos y que si esta operación se repite 10 veces en el mismo día, ¡acabamos de perder 3 o 4 horas!
Gracias por su comprensión .

Bonjour , avant de nous contacter par téléphone merci de prendre le temps de lire cet article .
Nous avons constaté que la clientèle ne prenait pas le temps de lire notre site web pourtant bien explicite quant aux éventuelles questions que vous pourriez vous poser.
Pour cela il y a à votre disposition une
FAQ
. Si vous ne trouvez pas la réponse alors et seulement si, n'hésitez pas à nous contacter.
Nous ne sommes pas toujours derrière nos écrans d'ordinateurs et notre Smartphone n'est pas greffé sur notre main .
Effectivement notre travail ne se limite pas aux locations d'hébergements, il y a l'entretien de ceux ci , l'entretien de la propriété de 9 hectares( jardins, piscine mais aussi notre disponibilité à l'égard de nos clients sur place pour lesquels nous passons du temps à expliquer les divers parcours et activités à faire dans notre belle région .
Autre point important, la nouvelle mode est d'envoyer des mails et lorsque nous passons du temps à répondre à toutes vos questions, nous ne recevons même pas une réponse.
N'oubliez pas que nous ne sommes pas Amazon, nous n'avons pas les moyens de payer un Call Center en Inde, en Roumanie, en Amérique latine ou au Maroc payé au lance-pierre!
Nous venons de passer une dizaine de minutes à répondre de façon personnalisée à toutes vos questions, le minimum à notre sens serait de nous renvoyer un message de remerciement pour avoir pris le temps de répondre à vos questions même si la réponse n'est pas satisfaisante.
Imaginez juste que vous n'êtes pas les seuls et que si cette opération se répète 10 fois sur la même journée, nous venons de perdre 3 ou 4 heures!
Merci de votre compréhension.

Hello, before contacting us by phone, please take the time to read this article.
We have noticed that customers do not take the time to read our website, which is very explicit about any questions you may have.
For this there is at your disposal a
Frequently Asked Questions
. If you can't find the answer then and only if, please don't hesitate to contact us.
We are not always behind our computer screens and our Smartphone is not grafted on our hand.
Indeed our work is not limited to accommodation rentals, there is the maintenance of these, the maintenance of the 9 hectare property (gardens, swimming pool but also our availability with regard to our customers on site for which we spend time explaining the various routes and activities to do in our beautiful region.
Another important point, the new fashion is to send emails and when we spend time answering all your questions, we do not even receive an answer.
Don't forget that we are not Amazon, we cannot afford a Call Center in India, Romania, Latin America or Morocco paid with a slingshot!
We have just spent about ten minutes answering all your questions in a personalized way, the minimum in our opinion would be to send us a thank you message for taking the time to answer your questions even if the answer is not satisfactory. .
Just imagine that you are not the only ones and that if this operation is repeated 10 times on the same day, we have just lost 3 or 4 hours!
Thank you for your understanding .
Cette adresse e-mail est protégée contre les robots spammeurs. Vous devez activer le JavaScript pour la visualiser.Cette adresse e-mail est protégée contre les robots spammeurs. Vous devez activer le JavaScript pour la visualiser.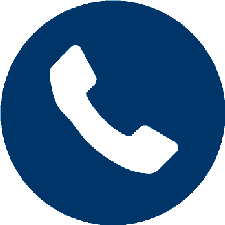 +34 958 063 113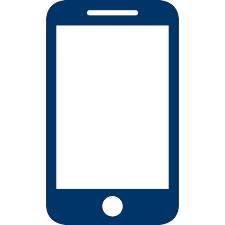 +34617240192