In februari 2014 we start the building works of a new ethical camping site on our beautiful biological olive oil producing property.
We have decided to limit the sites to three in order to avoid noise and to maintain the originality of the place.
Each site is equipped with water and electricity and we are presently creating common rooms including a sitting room, kitchen and two showers in one of our caves.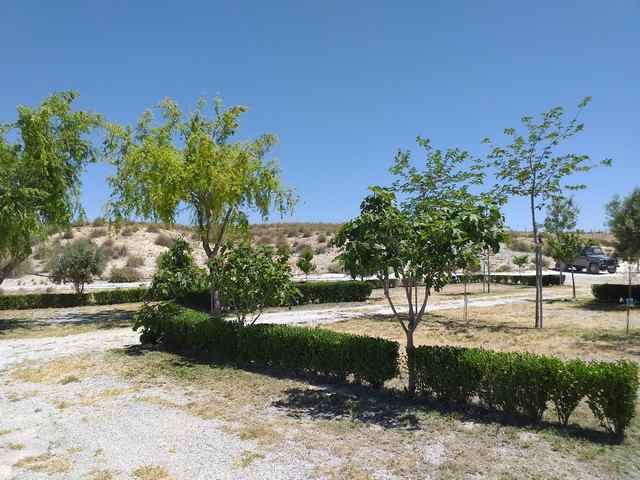 Outside we build toilets in order to limit our ecological footprint on the environment.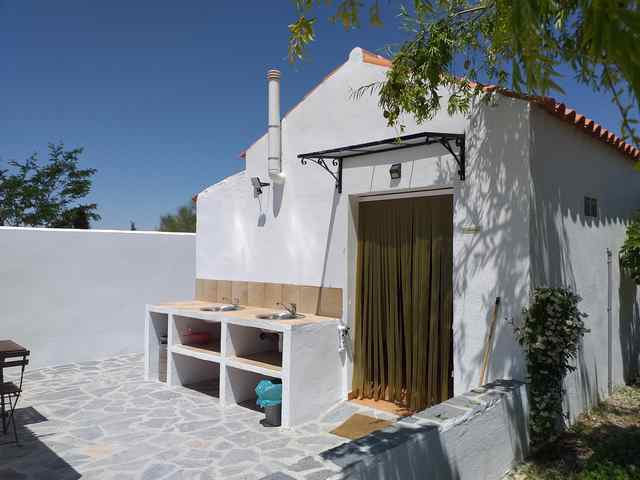 The sites are already operational, but you'll have to wait until the end of april 2014 to enjoy the advantages of the cave that will provide coolness in summer and warmth in winter.
These fuit trees surrounded sites have been made to harbour mobil homes, caravans, tents or 4 wheel drives equipped with roof tents or cells.
We are located 3 km from the motor way to Morocco, so don't hesitate to stop with your terrain vehicles to sqpend an agreeable night in safety.
A biological kitchen garden will be at your disposal.
In summer you can even sleep under the stars.
For truckers a site will exist where you can sleep under the stars in your sleeping bags. Just open your eyes to perceive billions of stars creating improbable shapes within immense pale clouds, in a symphony of lights such as one doesn't hope to observe in our latitudes.
Showers, sinks and toilets are also available.
Swimming pool accessible in season from 15/04 to 30/10.
There is a very good free wifi of 30 Mg on the property.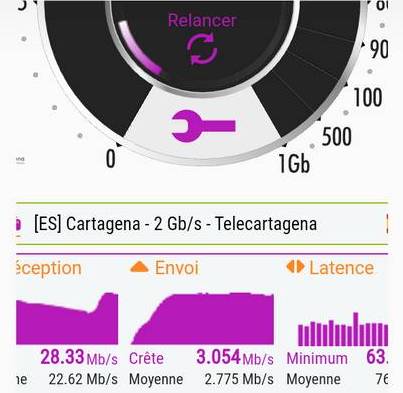 View on the Sierra de Baza mountains and on our olive grove.