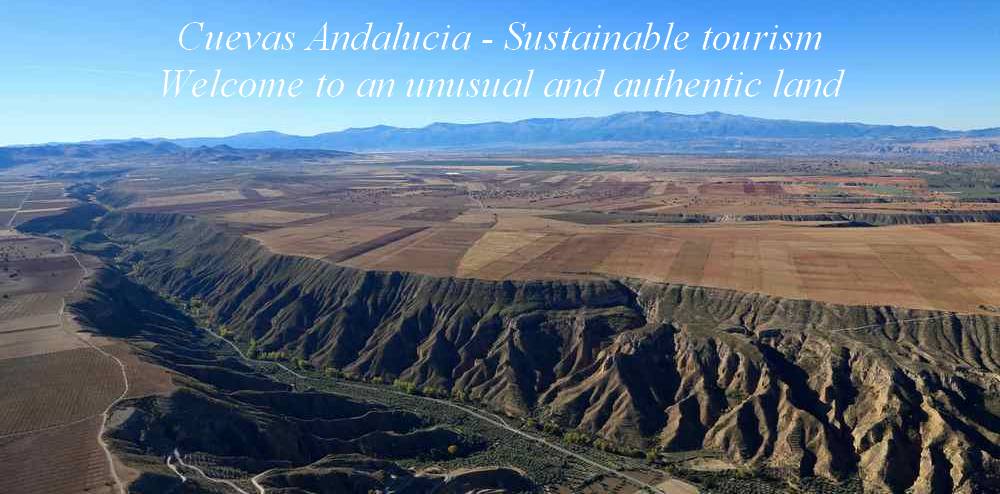 You are looking for an original rental, you have a desire for escape, freedom, travel, dreaming and encounters?
An original outing with family or with friends in a romantic setting?
On a property of 8 hectares with a swimming pool heated in winter, come and relax while listening to the silence.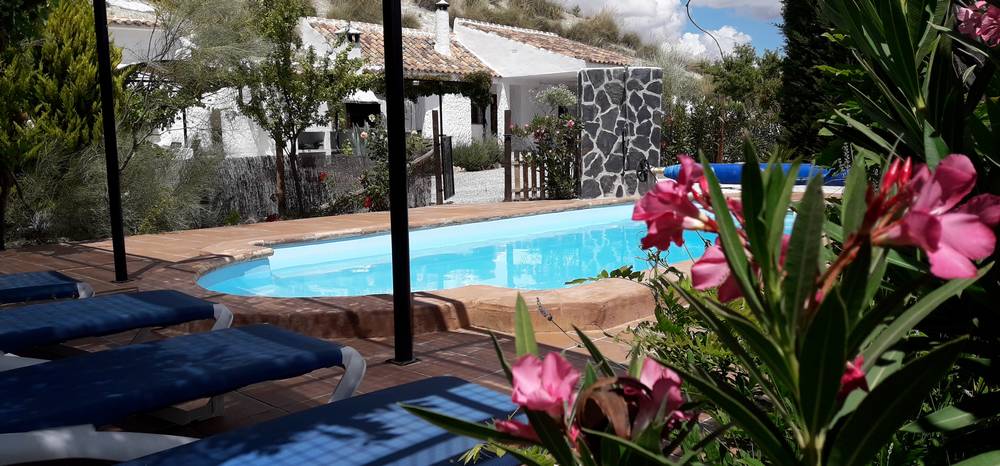 Set in rural country terrain renowned for it's cave dwellings, these cave houses have been beautifully restored to an exceptional standard and include all of the 21st century conveniences expected by today's high living standards.
Our Spanish cave house properties are ready-to let, ready-to-live-in yet uniquely different whether they have 1,2 or 3-bedrooms.
So if rural Spain is where you want to holiday or live, our cave houses are a must see.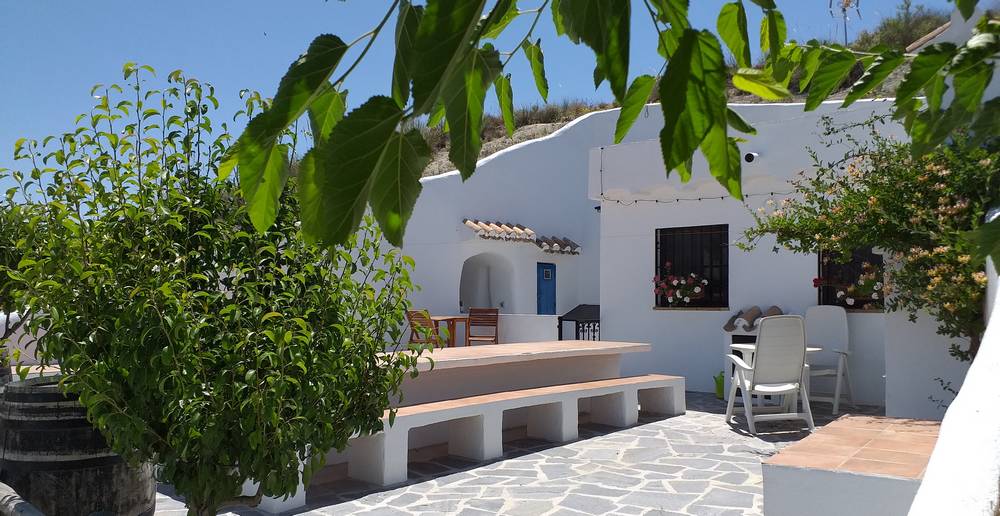 Just a five minute stroll from a typical Andalucian village (Baza) with its local amenities and 60 minutes from the grandiose city of Granada and airport, this truly is Real Life Spain!
"Aurôre and Sam" will be pleased to welcome you in the historic south of Spain, in the heart of Eastern Andalusia in an area still free from intensive tourism and close to Granada.
Our lodgings are equipped with solar panels for domestic hot water as well as for warm water for the swimming pool in winter and this in order to guarantee a comfortable low cost energy for our customers during their stay.
By our activity, we also want to show that it is possible to have alternative ways to live with respect for the environment by quite simply using alternative energies and the comfort of a cueva (troglodyte house) with next to no ecological footprints
Try the troglodyte dwellings of Baza close to the road Ibn Al-Jatib, the natur al reserves of the Sierra of Baza, Pozo and of Cazorla, the Alhambra, the Sierra Nevada, the Negratín dam, the museum of Orce, the preserved beach of Gabo de Gata.
While being close to nature and quietness, you enjoy the comfort of an ecological cueva enhanced by solar panels for hot water and a natural air-conditioning all year round (18 to 22°C).
At our place tourism is different...
A mixture of disparate and authentic things which make life worth living!
Welcomed in this unusual land, you will benefit from a most refined stay, the vastness of the sky and the softness of the Andalusian nights.
It is also possible to install your tent, your caravan or motorhome on the vast property in order to limit your lodging expenses.
For the amateurs of coasting flight, parapente, delta, we are at 10 minutes away from Jabalcon, a must for carrying out splendid flights!
It is also possible to practise climbing, mountain-biking, swimming, water sports, canyoning and walking.